Des Moines, Iowa – Parts of Iowa will see high temperatures in the low 50s this afternoon, but highs Friday may only be in the teens. A cold front is approaching that promises to drop up to six inches of snow on areas of the state. Meteorologist Mindy Beerends, at the National Weather Service, says the rain will gradually change to freezing rain and then to snow as the storm system progresses.
She says residents in several counties and communities need to prepare for another round of slippery snow.
Depending on how quickly the storm system moves, a wide section of western and central Iowa could be getting walloped with rain, freezing rain and snow during Thursday's busy morning commute.
With such warm weather today, most of the snow will melt and the roads will be wet and slushy, setting up potential driving hazards when the much-colder air arrives.
You can find the latest snow predictions by looking at your official National Weather Service forecast.
---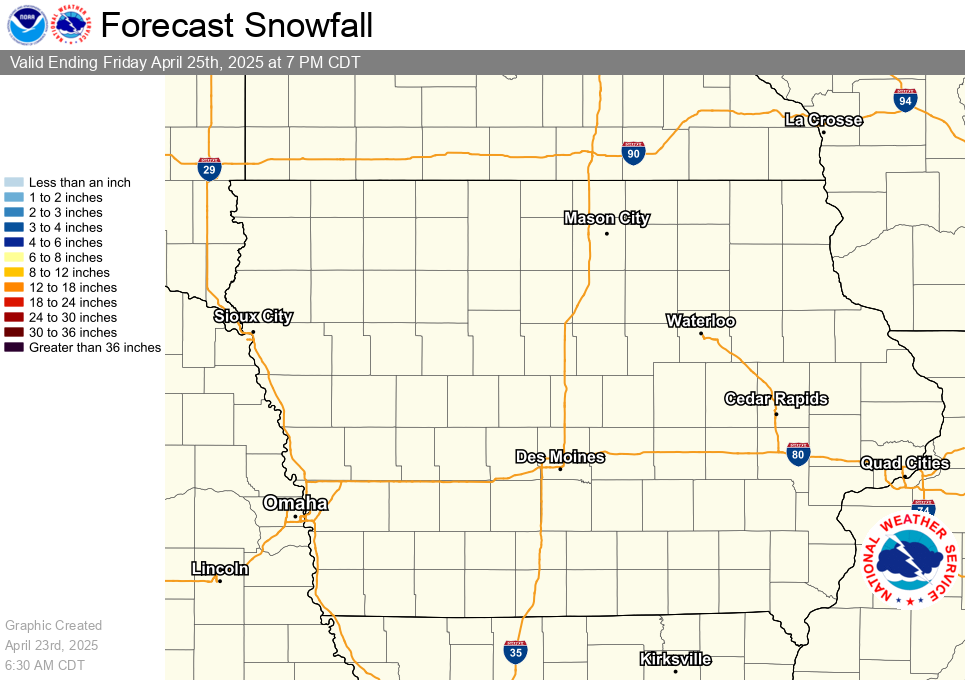 ---